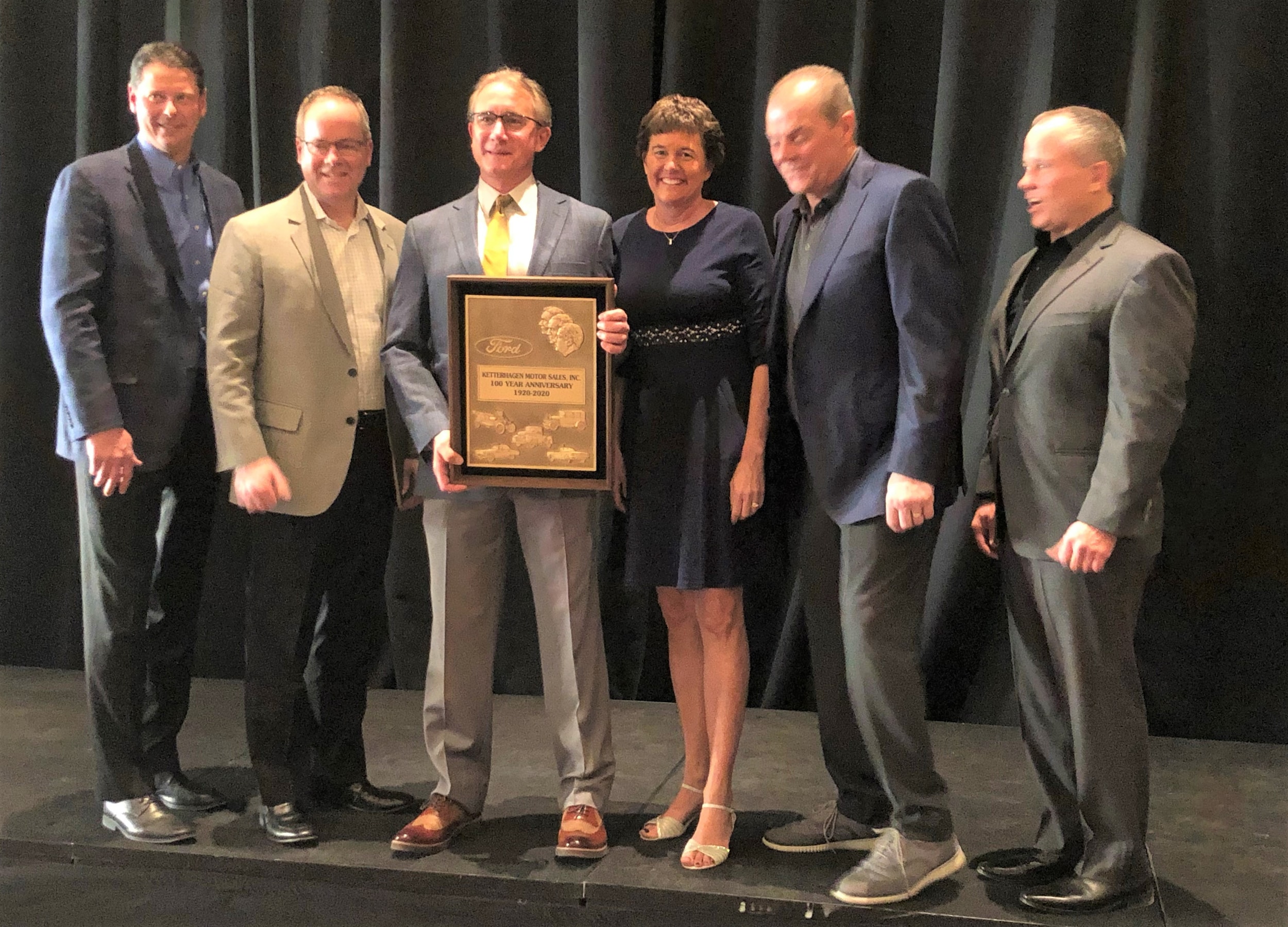 Pictured: Kurt Ketterhagen with his wife, Kris, receive their 100 year Plaque from Mark Laneve and other Ford executives earlier this year at the Select Dealer meeting in Las Vegas.
______________________________________________________________________________
Ketterhagen Motor Sales, the Ford Dealership in Whitewater, is celebrating 100 years in business. 
They were founded in 1920 in Palmyra, WI by W.J. Ketterhagen. W.J. was involved in the family business until his passing in 1981. In 1943 they opened a 2nd Ford Agency in downtown Whitewater where they are still currently located and have been since 1946. In 1960 they sold the Palmyra location to Lambert Maney. In that same year Joe Ketterhagen (W.J.'s son) returned from college and 2 years in the navy to run the family business. Joe was actively involved in the dealership for 50 years until his passing in 2010. The current owner is Joe's son, Kurt, who has been involved in the day to day operations since 1985. 
The 3rd generation owner wishes to thank his father, grandfather, and Ford Motor Company for the opportunity. Most of all, the family gives a big thank you to all of our past and current employees and customers.